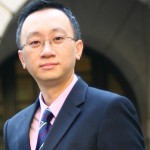 From Gopher to Web 2.0, from CSD to HSDPA, from a 10MB HDD to an 8GB SDHC Card, it has taken a mere 10 years to have such evolution in the internet age.
The Web is also becoming more interactive than just a static website for people to surf only. Next generation online marketing, such as e-mail, IM, Buzz Marketing, has become just as important as traditional marketing such as television, newspaper & magazine as the interactive platform provides a more targeted consumer set with a measurable results. However, while online business more mature overseas than it is in HK without a good reason.
The establishment of HKAIM is to bridge the gap between the advertising and the technology sectors, to identify standard and regulations within the industry in Hong Kong , and promote the value and success of Interactive Marketing to public community. We will also like to facilitate the communication between the regulator and the industry, on issues such as Freedom of Online Speech, spamming control, Online regulation, etc where these issues are always being wrongly addressed by other professionals as something need to regulate only, but we do think we need to facilitate the communication and see what the next generation internet business need so the growth of online business in Hong Kong can be maintained as the leader in Asia.
As in our mission statement today, "Fusion of Creativity & Technology", our goal is to fuse the Marketing & Technology Industry together in a way that provides both economic and sound creative ideas to our constituents. Last but not the least, I would like to take this chance to thank you all of you who support HKAIM, and support the healthy growth of the on-line business in Hong Kong.
Yours Faithfully,
Francis Fong
Chairman
Hong Kong Association of Interactive Marketing
Sept 20, 2007
Leading Democrats say most of the Hogan agenda won pass
Elections Finance Michael E. Jennings Thomas V. Mike Miller Democrats say most of Hogan agenda won pass Senate President Mike Miller: see very little in that speech that going to become law. >
Still fuming at what they consider the partisanship of Gov. Larry Hogan's State of the State address, the General Assembly's Democratic leaders predicted Thursday that most of the governor's legislative agenda would fail.
Senate President Thomas V. Mike Miller and House Speaker Michael E. Busch, speaking separately, vowed to protect Maryland's K 12 schools and transportation system from Hogan's tax cut plans. And they saw flaws in nearly every proposal Hogan unveiled in Wednesday's address.
They said Maryland needs a growing pot of money from its gas tax to pay for long overdue road and transit projects. Miller dismissed Hogan's call for the elimination of cheap jerseys income taxes on military and police pensions, saying the state could not favor certain constituency groups at the same time education funding formulas were being scaled back.
Sen. Pres. Thomas Mike Miller, Gov. Larry Hogan Patrick Semansky / Associated Press
Larry Hogan, right, speaks with Senate President Thomas V. Mike Miller before taking the oath of office to become the 62nd governor of Maryland inside the state senate chamber, Wednesday, Jan. 21, 2015, before an inauguration ceremony in Annapolis, Md. (AP Photo/Patrick Semansky, Pool) ORG XMIT: OTK
Larry Hogan, right, speaks with Senate President Thomas V. Mike Miller before taking the oath of office to become the 62nd governor of Maryland inside the state senate chamber, Wednesday, Jan. 21, 2015, before an inauguration ceremony in Annapolis, Md. (AP Photo/Patrick Semansky, Pool) ORG XMIT: OTK (Patrick Semansky / Associated Press)
The only Hogan proposal that Miller held out hope for was the governor's plan to make it easier for charter schools to open in Maryland.
"Other than that, I see very little in that speech that's going to become law," Miller said.
Busch said he likes the state's current law on charter schools.
Donald F. Norris, director of the School of Public Policy at the University of Maryland, Baltimore County, said the speech and the reaction to it suggest a possible return to the confrontations that marked the tenure of the previous Republican governor, Robert L. Ehrlich Jr.
"This does not augur well for the next four years," he said.
Miller's and Busch's comments come just two weeks after Hogan's inauguration, when members of both parties expressed optimism about working together in a spirit of bipartisanship. But Democrats contend the Republican governor fell back on campaign rhetoric in Wednesday's speech, trashing the state's record during the past eight years over which they presided.
PoliticsHogan proposes tax relief in four areasSee all related8 Miller said he felt blindsided by the "raw politics" of Hogan's remarks. Busch objected to Hogan's bleak portrayal of conditions in Maryland, noting that the governor hadn't mentioned the state's high ranking schools and other assets.
"The governor is still campaigning rather than turning his attention to governing," Busch said. "The tone of the speech was one that talked down to many of the legislators who were here and who made the tough decision to fund priority cheap jerseys programs."
Doug Mayer, Hogan's deputy communications director, shrugged off the criticism.
"Governor Hogan has the upmost respect for Senate President Miller as a wholesale jerseys from china public servant and as a friend but understands they will be at odds over certain issues," cheap wholesale jerseys Mayer said. "Let's face it, that State House would be pretty boring if they didn't disagree from time to time. But disagreement doesn't mean the end of bipartisan efforts. In fact, that is where the real work begins."
Miller, who panned Hogan's speech Wednesday, amplified his criticism Thursday, telling reporters it appeared to have been crafted by Republican operatives from other states.
"It's really a sad occasion," Miller said. "I hope he will recover because we all have bad days."
Busch noted that the speech excited Republican delegates, who repeatedly rose to their feet to applaud Hogan's lines. But he said Hogan will need more than GOP support.
"No matter how many times they stood up, you couldn't count to 71," Busch said, referring to the minimum number of votes needed to pass a bill in the House.
Republican lawmakers defended both the tone and the content of the address.
House Minority Leader Nic Kipke said the governor faces a difficult challenge because "many people in the majority party want to see him fail." He rejected Democrats' complaints about the speech's tone by pointing to former Gov. Martin O'Malley.
"The last eight years O'Malley has been campaigning in his speeches for president," said Kipke, of Anne Arundel County. "I'm just glad we have a governor who's all in to fix the problems we have in Maryland."Articles Connexes:
Philadelphia Curly Headed Girls
Philadelphia Curly Headed Girls, Rejoice!!!!
Got a mop of curls atop your head? Then you will be glad to know that sisters Miko and Tina Branch, owners of Miss Jessie's Hair red bottom heels Care will be at the Center City Beans Beauty, located at 1733 Chestnut Street. For more information, call 267 567 1518. Personally, I'm a fan of Miss Jessie's products the Curly Pudding and the Curly Meringue borders on scrumptious. So supple. Almost good enough to eat. Please treat other participants with respect and in a way that you would want to be treated. You are responsible for red bottom pumps what you say. And please, stay on topic. If you see an objectionable post, please report it to us using the "Report Abuse" option. We reserve the right at all times to remove any information or christian louboutin replica materials that are unlawful, threatening, abusive, red bottoms libelous, defamatory, obscene, vulgar, pornographic, profane, indecent or otherwise objectionable. Personal attacks, especially on other participants, are not permitted. We reserve the right to permanently block replica louboutin any user who violates these terms and conditions.
Additionally comments that are long, have multiple paragraph breaks, include code, or include red bottom shoes hyperlinks may not be posted.
I TMm a Libra so I TMm all about pretty things. We louboutin replica of the scales sign know what replica christian louboutin we like, and our standards are high.
So I can TMt help but love fashion " one day I will get that Diane von Furstenberg wrap red bottom boots and those Christian Louboutin shoes.
And fragrances? My favorite right now is Chanel Mademoiselle. As for makeup, can we say MAC?
So let TMs thank the Greek goddess of beauty, Aphrodite, that a true fashionista can find everything she needs right here in Philly.
I TMve covered fashion here for six years, and I have traveled to New York, Los Angeles and Paris to write about local and national designers. Let me tell you, there is no place where people wear midnight Eagles green or Phillies red with such wild abandon as they do on the west side of the Ben Franklin Bridge.Articles Connexes: